Protect your Engine and the Environment Today
We distribute the SMART-O-Plug®, the safer and environmentally friendly oil drain plug that is engineered to reduce damage to your oil pan and engine.
SMART-O® is a safer and more effective oil drain plug (sump plug), engineered to reduce the risk of damage to the oil pan, engine damage, and water pollution. The plug uses an innovative, patented sealing and locking mechanism that enables the plug to resist vibration and seals more effectively.
Car owners and auto service professionals are both familiar with mishaps where oil drain plugs (sump plugs) are over-torqued or insufficiently tightened. This can expose workshop operators or vehicle owners to risks for damaged oil pans, sudden oil loss, engine damage and finally costly engine replacements and insurance claims.
Save yourself the hassle and enjoy using the ultimate oil drain plug. Your car and the environment deserve the safest and best-performing components.
SMART-O® is an internationally leading brand of oil drain plugs, offering industry-first innovations. Millions of our plugs are used in over 15 countries around the world. The plug is the solution of choice for many leading international leaders in the automotive service, installation and retail industries.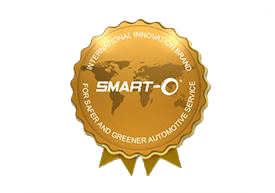 Green Oil Change Solution
SMART-O® reduces the risk of engine oil leaking into waterways, which is a major cause of water pollution. The black coating ensures that the plug is free of toxic Cr6. This allows it to be recycled and offered as part of a comprehensive green oil change solution including recycled oil and greener, long-life oil filters.  
Complete Solution and Product Range
Our system offers a more effective solution for oil drain plugs (sump plugs). Our compact kits include the complete range for a majority of vehicles for selected markets, technical reference guides and tools. Everything a professional automotive service workshop needs to find, manage and install the right plugs for their customers. Our range of 18 different plugs cover 99% of vehicles sold in the market.